 Research Fellow & Data Analyst, Zurich Centre for Creative Economies (ZCCE) at Zurich University of the Arts (ZHdK)
Related Posts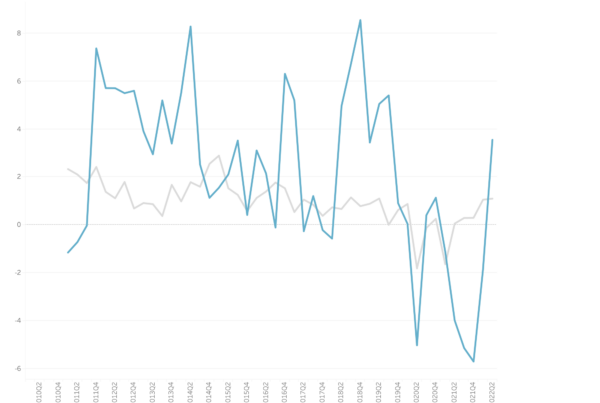 Main Data Article
Switzerland
Creative Economy Switzerland 2010Q1–2022Q2
The figures show the development of the number of employed persons in the Creative Economy Switzerland for the quarters 2010Q1 to 2022Q2.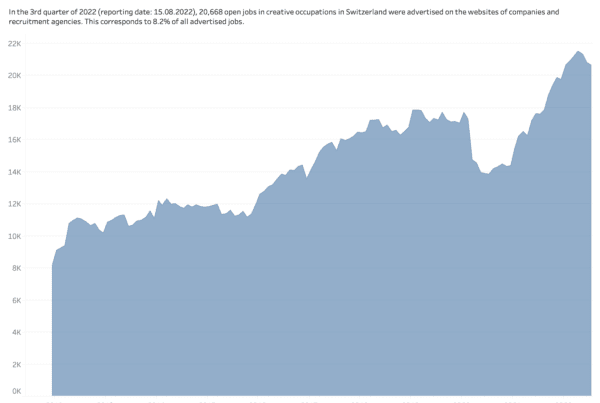 Switzerland
Jobradar for Creative Occupations Switzerland 2012Q1–2022Q3
The jobradar shows the development of the number of open job positions (vacancies) in creative occupations Switzerland for 2012 to 2022.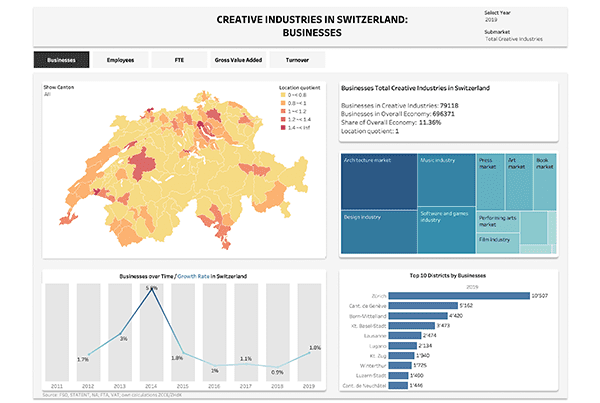 Switzerland
Creative Industries Switzerland 2019
The dashboard presents the Creative Industries Switzerland 2011-2019 by canton. It contains information on the number of businesses, employees, FTEs, GVA and turnover.