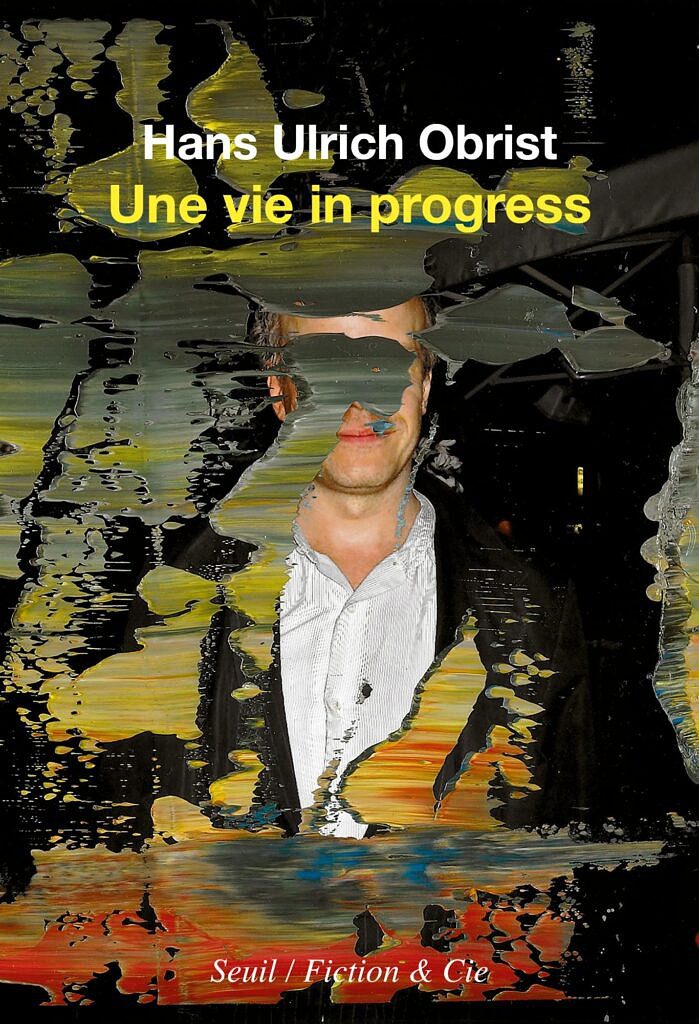 Contemporary art is much decried. Using Jeff Koons or Damien Hirst as their main villains and only examples, countless essayists and pamphleteers have castigated the direction in which modern art has moved and continue to denounce its futility. The radical right is sickened by the pretensions of woke or eco-leftist artists, while the extreme left ironizes art that is created for billionaire collectors. Even the avant-garde is wary of modern art: Alain Robbe-Grillet, the high priest of the "nouveau roman", went so far as to declare: "I am not interested in contemporary art."
Not that such criticism is new: the Dadaists and later the Surrealists paid the price, as did Marcel Duchamp and, since then, Andy Warhol and Joseph Beuys. Yet this criticism and its prediction that modern art would rapidly wither away have proven wrong: contemporary art is outliving its detractors, its sales are soaring, and its diversity is surprising everyone. While Jeff Koons or Ai Weiwei can be criticized, today's innumerable artists cannot be rejected wholesale and declared "utterly useless."
Hans Ulrich Obrist approaches this state of affairs completely differently. In his memoirs, "A Life in Progress", recently published in French (and forthcoming in German and English), Obrist makes no attempt to defend contemporary art. Obrist is a "lover": he loves art and does not need to apologize for loving it. This makes his book fascinating.
True to its title, "Life in Progress" is the story of a life "in progress." Obrist, a native Swiss, was born in Zurich and spent his childhood in Weinfelden (eastern Switzerland), St. Gallen, Pontresina, Constance, and "in the magical Engadine Valley" of Sils-Maria. His descriptions of Swiss landscapes, cities, and art from his childhood and adolescence, in the 1970s, are very moving. Such works include the stained glass windows created by Chagall and Sigmar Polke for two of Zurich's churches, the works that Obrist discovered at the Kunsthaus and Kunsthalle — and, of course, Dada.
The influence of Dadaism is pivotal: Obrist considers the Cabaret Voltaire an important element in the history of modern art (even if, of course, these artists came to Zurich in a neutral zone, because they refused the war or conscription). Pursuing the path initiated by the Dadaists, Obrist soon left his native Switzerland to conquer the art world.
Obviously, the Surrealists and their master thinker André Breton represent another important influence on the future curator, who never hesitated whether to continue playing the Surrealists' game of "cadavres exquis" (exquisite corpses).
A third decisive influence was Giacometti, whose work fascinated Obrist, not so much out of respect for the great Swiss artist as for his creativity — he regarded works of art and exhibitions not as cemeteries, but as a Kraftwerk, an electric power plant (as the Dadaist Picabia put it).
Just as some people play doctors as children or imagine being a veterinarian, Obrist made small exhibitions. Meanwhile already a curator (he prefers this designation to "the awful commissioner of exhibitions"), he begins inviting imaginary artists into small boxes, which he collects in his room or on panels. He uses postcards to "curate" his first exhibitions. A drawing by Jean Tinguely plunges him into lengthy curatorial deliberations. Soon after, he starts visiting artists' studios (e.g. Fischli & Weiss). Inspired by his master Giorgio Vasari, these studio visits have become one of Obrist's trademarks.
In Switzerland, however, the teenage Obrist feels somewhat stifled. He loves his country but yearns for vaster spaces. He wants to see an artist's entire work, which is barely possible in Zurich, as it is always part of a "larger" collection, and to explore it "in depth." He wants to enter the creator's world, completely and unconditionally. To do so, to extend his gaze, he must travel.
Meeting Christian Boltanski and Annette Messager, the most famous French couple in contemporary art at the time, became a turning point. When asked what they were working on, they replied that they were working less on works or objects than on exhibitions. "I understood that the artist of the second half of the 20th century, a post-Duchampian artist, not necessarily creates objects but uses exhibitions as a medium." As Boltanski insisted to the young Obrist: "You must understand that we only ever remember exhibitions that invent a new rule of the game." Obrist jotted down this remark in his notebook. And has since made it his own: always invent a new rule of the game.
Essentially, Obrist's method builds on these first encounters, from which he derived a new rule of life: "not to study an artist's work, but to work with them on a project." Just as art is a dynamic process, so every exhibition must also be dynamic. The work can no longer be a still life: it must live and become "life." This is one of the aspects of the great transformation of art in today's digital age. (One understands why Obrist was interested in the Black Mountain College, which helped to reinvigorate art in the United States between the 1930s and 1950s).
Over the years, Obrist met countless artists in Paris, London, Berlin, and New York. British artists Gilbert & George adopted the young Obrist as their son (or did he adopt them as their father?). Susanne Pagé, the then-director of the Musée d'Art Moderne de la Ville de Paris, recruited him as an assistant.
The budding curator soon began hosting his first real exhibitions, 29 people attended the inaugural event, held… in his kitchen. Shortly afterwards, he exhibited Gerhard Richter at the Nietzsche house in Sils-Maria and, paying homage to Marcel Duchamp, organized an exhibition in a cupboard…
Already at that time, and throughout his life, Obrist imposed rituals on himself. He believes it is important to reconnect with sacred forms and secular spiritualities. One is poetry, trains another. Constantly traveling, Obrist prefers life to sleep. This is his "Beat" and "on the road" side. He often takes night trains, which allows him to sleep on the go without having to pay for hotel rooms. Thus, he sometimes visits thirty cities in thirty days. He lives a nomadic life. (For him, art must be portable and the curator an insatiable traveler: as much became evident already in 'Ways of Curating', published by Penguin Books in 2015, a wonderful little book that seems to have served as the matrix or first draft for "A Life in Progress". It contains the idea of rituals, night trains, as well as recordings of artists' conversations).
An Intellectual of Contemporary Art
At heart, Obrist is an intellectual of contemporary art. He grounds his passion in books, which he accumulates in an increasingly invasive library. "My life has always turned on finding space for my books," he writes. He buys a book every day (another of his "rituals") and will be giving up his kitchen to house his collection: he will meanwhile seek refuge in restaurants or cafés to make room! He will be relocating to have a larger library — and has given LUMA in Arles a substantial part of his collection so that he can access his books without having to rent rooms to accommodate his gargantuan passion for books.
If his interest in culture were limited to conceptual art, Obrist might be considered first and foremost a "conceptual curator." Interested in "unrealized projects," he has always quizzed artists about their projects: those too big or too small, those too utopian or too expensive, and those abandoned or discarded. He maps everything.
There is something Balzacian about this man, who spans the Renaissance to the 21st century (Balzac is one of Obrist's favorite authors). His constant companion, literature is one of the backbones of his exhibitions: Robert Walser, Etel Adnan, Bruno Latour, and Glissant.
Obrist's relationship with Édouard Glissant has proven to be one of the most fruitful of his life. Glissant is his "foundational mentor," whose concepts of mondialité and créolité, or thinking in terms of an "archipelago," are paramount for Obrist (another of his rituals is to read fifteen minutes of Glissant every morning). He reads Glissant to try to understand globalization, so prevalent in art, and to distinguish it from standardization. Glissant's writings also reconceptualize the debate between the global and the local (evoked by Bruno Latour in "Down to Earth" as the "global +" and the "local +," which ought to be favored over the "Global –" and the "Local –").
Despite his tendency of "name dropping", Obrist mentions dozens of artist-friends in "A Life in Progress": Dominique Gonzalez-Foerster, Ólafur Elíasson, Louise Bourgeois, Félix González-Torres, Philippe Parreno, Pierre Huyghe, Steeve McQueen, David Hammons (the artist who sold snowballs in New York), or Julien Creuzet (whose retrospective was shown at LUMA Westbau in Zurich until May 21, 2023 and who will represent France at the 2024 Venice Art Biennale). They are his family (and a happy one at that). Loves all of them, he neither chooses between nor pigeon-holes them. He often records his conversations with them, resulting in a very large audio archive of contemporary art.
Similarly, some of his exhibitions have become legendary: "89 +," "Do it," the first "Manifesta," "Cremaster" (with Matthew Barney), "Poet Slash Artist," etc. On every occasion, Obrist invents a concept and multiplies, yet again, his rituals.
Understanding the evolution of the art market and the creative economy
Beyond being a subjective history of contemporary art and a milestone in this insatiable curator's life, "A Life in Progress" is interesting for another reason: it enables understanding the evolution of the art market and the creative economy. Gone is the world that gave birth to modern art, be it that of the Dadaists and Marcel Duchamp (shaped incisively by the 1914–1918 war) or even that of "abstract expressionism" (funded publicly by the MoMa in New York and secretly by the Ford Foundation and the CIA). Installations and happenings have transformed art into "live."
The lost aura of art reappears in other forms, which are either more technical or more collective. "Creative destruction," the principle embraced by the economist Joseph Schumpeter, has become the DNA of contemporary creation. The classical hierarchy has been reversed, literally stood upside-down like a tarte tatin. Our fathers' museums have opened up their previously bolted doors to better attract wider audiences. Diversity and gender studies are taking over amid the post-colonial hubbub. Contemporary art has emancipated itself from its Western scope to navigate a contradictory globalization (hence the importance of Glissant and Édouard Saïd) — which now also includes China.
Obrist, a talent seeker and scout, has embraced China, which has become the "center" of the art world: over one thousand museums have been built in the "middle kingdom" in the past two decades (together with Swiss ambassador Uli Sigg, Obrist has developed a passion for modern and contemporary Chinese art; a spectacular retrospective is currently on display at the Sigg Collection at M+, Hong Kong's new flagship museum).
Beyond this galloping globalization, seemingly lacking brakes or limits, Obrist has understood, before other curators of his generation, the importance of two other major transitions of our time, which are significantly affecting culture and art: the digital transition and the ecological transition.
Sometimes criticized as a superficial jack-of-all-trades, Obrist demonstrates above all that he is interested in everything — which makes him very different. Take Instagram (eventually acquired by Facebook), which he began using already in its infancy: he regularly posts original handwritten phrases by artists, as a means of curating them, thus re-empowering calligraphy and creating an archive of contemporary art "in progress" (Obrist's Instagram account has 377,000 followers and already over 5,000 posts by artists). This regularity is another of his rituals. Unbridled — and forever risking excess and overexertion!
Covid and the proliferation of remote meetings are offering Obrist a new mode of expression. They are multiplying his visits to artists, now virtually. He observes the changing nature of these meetings, as well as the limits and opportunities of this new medium. He will doubtless soon become enamored of video games, another medium manifoldly associated with art.
The ecological transition is one of his major concerns. Obrist has launched into ecology as he did into post-Dadaism or digital art. He has initiated numerous initiatives and published a seminal little book titled "140 Artists' Ideas for Planet Earth" (Penguin Books, 2021). His efforts and reflections have resulted in the LUMA Foundation, created by Maja Hoffmann in Arles, in southern France: a vibrant place where artists and ecology meet, at the intersection between craftsmanship, a concern for the vast protected expanses of Camargue National Park, and daring experimentation. In LUMA's latest exhibitions, on display in Frank Gehry's spectacular building, Obrist has gathered his entire family: a permanent work by Ólafur Elíasson, Pierre Huyghe's videos, Glissant's poems and recordings, and even his own library…
Rarely is a curator also a thinker. It is even rarer for a curator's thinking to give rise to an architectural project as spectacular as the LUMA in Arles. This is not the least of the merits of Hans Ulrich Obrist's life and work, which are forever overflowing, like milk on the stove.
Frédéric Martel

* Hans Ulrich Obrist, "A Life in Progress", recently published in French at Le Seuil (and forthcoming in German and English).
Translated from French by Mark Kyburz